Valvtechnologies V1 Metal Seated Ball Valve
Size Range
¼ - 4 inches
Pressure Classes
ASME / ANSI Class 900 - 4500
Materials of Construction
Carbon Steel (A105) - standard
Alloy Steel (F22, F91) - standard
Stainless Steel (316H) - standard
Duplex Steel
Exotic Alloys
Compliance
ASME B16.34
PED
N & NPT – Nuclear Authorized
Connection
Socket Welded – Standard
Butt welded – Standard
Connection
Socket Welded – Standard
Butt welded – Standard
Options
Oval Hand Wheel
Actuator Mounting
Key Benefits
Long-life service reduces maintenance in hard-to-access locations.
Order in sizes from ¼ to 4 inch to match the need and the location.
Available in ASME/ANSI pressure classes 900 to 4500 for precise choice.
Proven sealing under every operating condition up to 1400°F (760°C).
Seat leak paths eliminated with integral metal downstream seat.
Further Information
For further information, please email sales@eurovalve.co.uk or call 01909 489 120. Why not send a link to a colleague using the links below.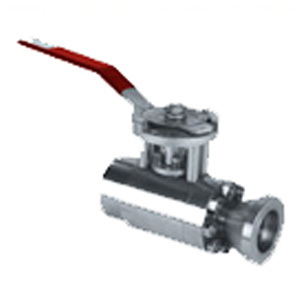 This forged model's non-pinned stem is blowout-proof for even greater safety on the job.
Valvtechnologies V1 Metal Seated Ball Valve
Data Sheet