Eurovalve

EuroValve was formed in 1992 with an aim to supply quality valves and actuators to industry. We always aim to provide an efficient, punctual service with the personal touch and relationship building central to our business.
Our staff have 125 years experience in the industry and have come across virtually all applications where a valve or actuator is needed. We have the full backup of some of the leading product manufacturers from Europe and the UK and have our own in-house quality control procedures to make sure the valve we supply is the right one for you.
We have an unparalleled extensive product range with the full backing of some of the UK and Europe's leading manufacturers. Our stock extends to over 2000 valves and actuators.
We have a sound financial platform from which to operate and are in an excellent position to provide a solution from a single brass ball valve to a large site-wide plant installation.
Eurovalve supplies an efficient, professional service for peace of mind. For anywhere where a valve or actuator is needed. We supply to the following industries:
Water
Chemical
Pharmaceutical
Food
Agricultural
Power generation
Mining and minerals
Offshore oil and gas
Onshore oil and gas
Powder handling
Iron and steel
Brewing
Staff Members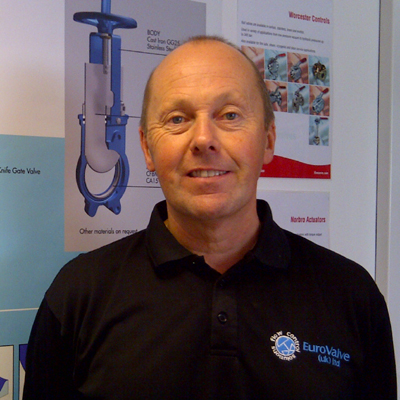 Nick Pond
Managing Director
Nick began his working life in the flow control industry in 1978 and has since spent over 30 years in the valve and actuation field working for a leading manufacturer and distributors. Unfortunately somewhere along the way his fringe disappeared never to be found again. As co founder of Eurovalve (UK) Limited in 1998, with the legendary, but sadly retired Warren Stansbury, Nick still thrives on the sales side of the business and enjoys nothing more than visiting sites and offering customers solutions.
Away from work, Nick enjoys travelling, most sports, particularly football (watching these days if following Sheffield Wednesday counts, a curse cast on him from the age of 5) and golf, loves watching bands and despite popular belief, they do not all originate from the 80's !
---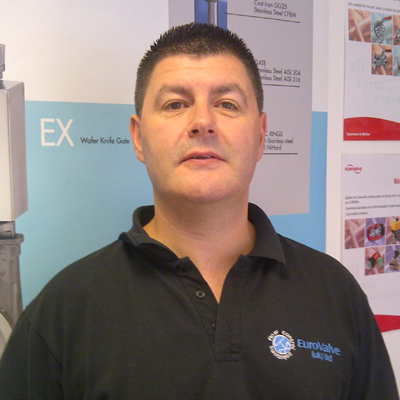 Jason Beardall
Sales Director
Jason has worked in the Valve Industry since he was a 17 year old, with Distributors and major manufacturers. He has been with Eurovalve in particular for in excess of 10 years and despite the increase in grey hair and long hours, is still thoroughly enjoying it (honest).
Outside of work, he has a wife and three daughters that keep him on his toes, any time he has left is used to watch his favourite football team, Notts Forest, he attempts to play football in all weathers, and ride his motorbike in fair weather and when neither can be achieved try to sneak a crafty pint.
---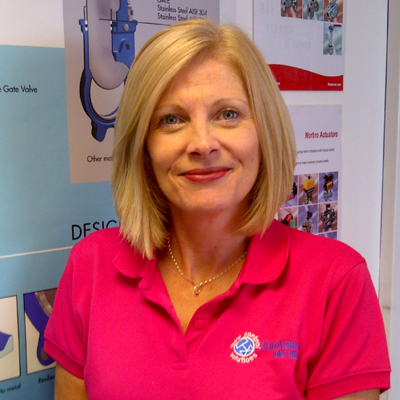 Sandra Pond
Sales Office Manager
Sandra hasn't had much luck, she met Nick at Ivco in 1980 and can't seem to shake him off ! Since then has had wealth of experience in the valve industry, came to Eurovalve in April 2008 just to help out for a couple of days and has never been allowed to leave ! Sandra`s business skills are endless, putting her hand to technical sales, planning, progressing and QA to name but a few, the complete all-rounder.
At home when she`s not looking after the old man, Sandra loves music, travelling, walking and cooking.
---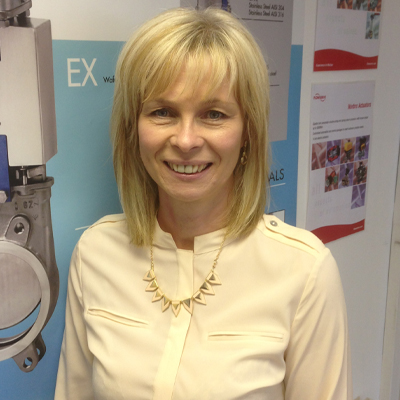 Karen Cross
General Manager
Karen is the most recent member of the Eurovalve team. During her career she has gained considerable experience in finance, customer service and administration working in the manufacturing, recycling and distribution industries. Her role at Eurovalve is to look after the accounts and keep the finances in an orderly manner, along with maintaining the company's quality systems.
At home, Karen is kept busy with her husband, two daughters and French bulldog, spending many weekends away at the coast. For the past 13 years she has enjoyed a weekly tap dancing class and has been known to participate in a few amateur shows but will never reveal dates and venues to work colleagues!
---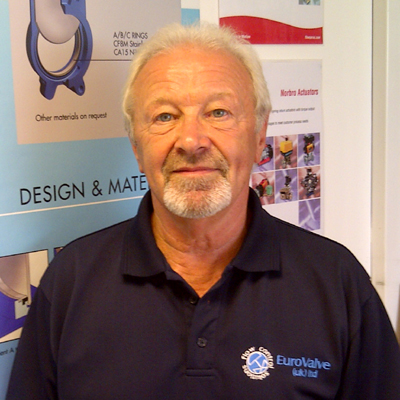 Philip Oldham
Export Manager
Philip's valve career began some 40 years ago in Australia ( it can't be that many he said !) working for both manufacturers and Distributors, managing projects in both the UK and Overseas.
Philip joined Eurovalve in 2011. Who he does not know in the industry is not worth knowing!
For Fun Philip likes to Hike, Bike and play Golf, he has also been known to socialise on the odd occasion.
---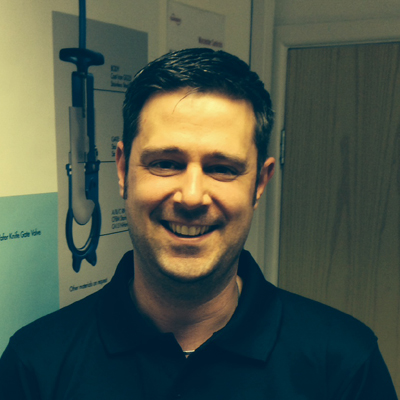 Andy Hatton
External Sales Engineer
The newest member of the Eurovalve team Andy began his working life in the polyethylene industry employed by a manufacturer of pipes, electrofusion fittings and fabrications straight out of university. Specialising in the energy from waste industry and the removal of leachate (liquids) and methane gas from landfill sites. With over 15 years experience in the plastics industry dealing with site operators, engineers and contractors he joined Eurovalve in 2015.
Outside of work Andy is a keen Everton supporter but unfortunately very rarely gets to go (anywhere!) due to his commitments at home with a wife and young twin daughters. In a previous life Andy enjoyed his beer and food, days out, nights out, weekends away and was never too far from his beloved games console……….all of which are now distant memories!
---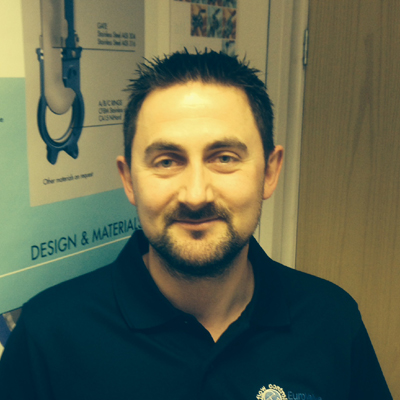 Seb Price
Projects Engineer
After University Seb started his working life in the rotary drying industry before moving to the hydraulics industry supplying the deep coal mines for 12 years.
Outside of work Seb tries to keep up with ferrying his children around to their hobbies, even getting roped into helping coach tag-rugby at his son's rugby club on a Sunday morning (the bacon butties make it worth his while). When not chasing round after the children Seb can be found 'helping' his wife with the gardening.
---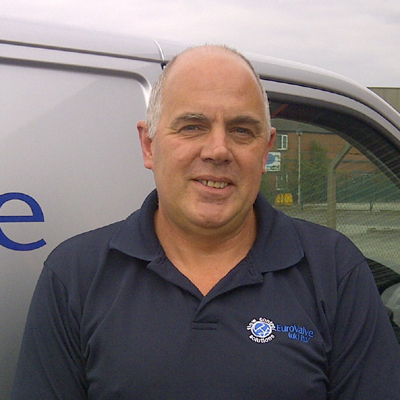 John Scott
Warehouse & Workshop Supervisor
John started his working career at Steetley as an apprentice engineer and then spent the following 24 years as a mechanical fitter until its closure. Joining Eurovalve in February 2005, John is now the warehouse and workshop supervisor and is responsible for all relevant activities. "Mr Reliable" for Eurovalve, always there to help customers and his colleagues (within reason !)
John is a keen biker and can often be seen at home polishing his "CBR Blackbird", that's a big Honda motorbike if you don't know. When he's not biking, he spends all his spare time with his wife, three daughters and numerous family pets.
---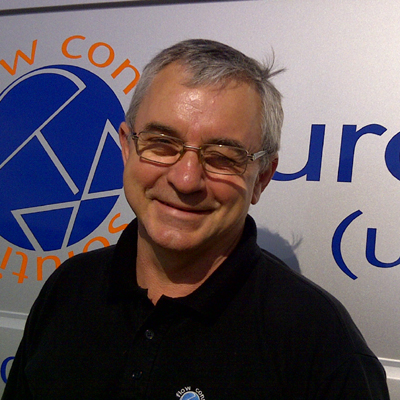 Samuel Osborne
Workshop & Warehouse Operative
Sam joined David Brown Gears as an Apprentice fitter in the early 70's, since then he was proud to be a member of the armed services and then began his valve career as a fitter at Blakeborough's and then Hopkinsons. Joining Eurovalve March 2011, Sam's experience as a valve fitter has been invaluable to Eurovalve and is responsible for the majority of our workshop builds.
Sam is very proud of his Scottish Heritage as he often reminds us and often amazes us by his historical and musical knowledge. At home he is kept busy by his family, in particular his Grandkids